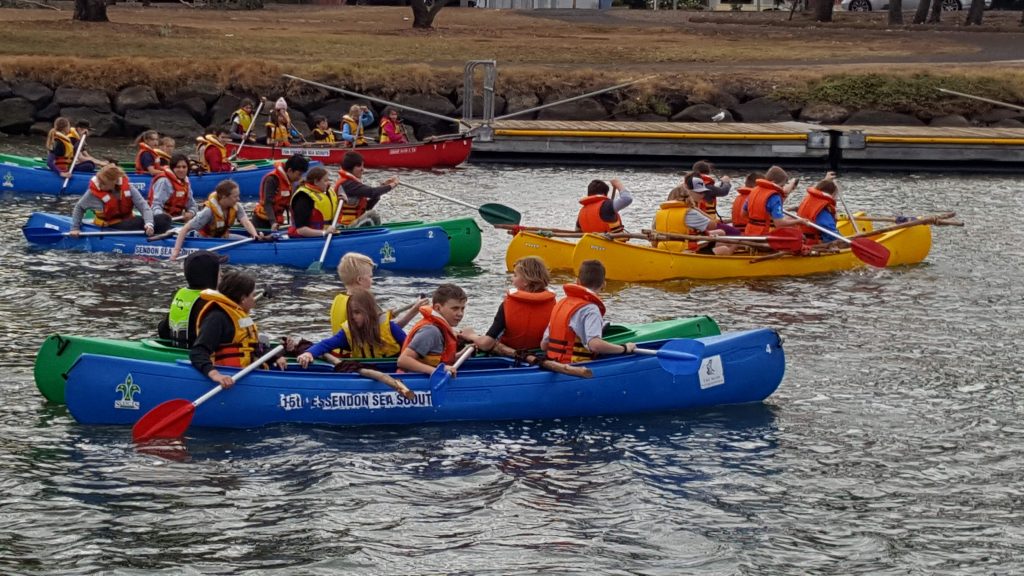 Paterson Paddle is a Moonee Valley District event. Scouts work in Patrols to build a raft using canoes and ropes and race up the Maribyrnong River. A trophy is presented to the winning Patrol.
It's a fun day to practice your paddling skills, make new friends and have fun. BBQ Lunch provided. Please advise any dietary requirements.
No canoe qualifications are required to participate.
WHEN: Sunday 26th February, 2023
WHERE: 15th Essendon Sea Scout Hall, 22 Woods St, Ascot Vale VIC 3032
TIME: 10:00am to 3:00pm
COST: $5.00 (give your money to your Scout Leader)
HOW TO BOOK: Let your Scout Leader Know!
CLOSING DATE: 18/02/2023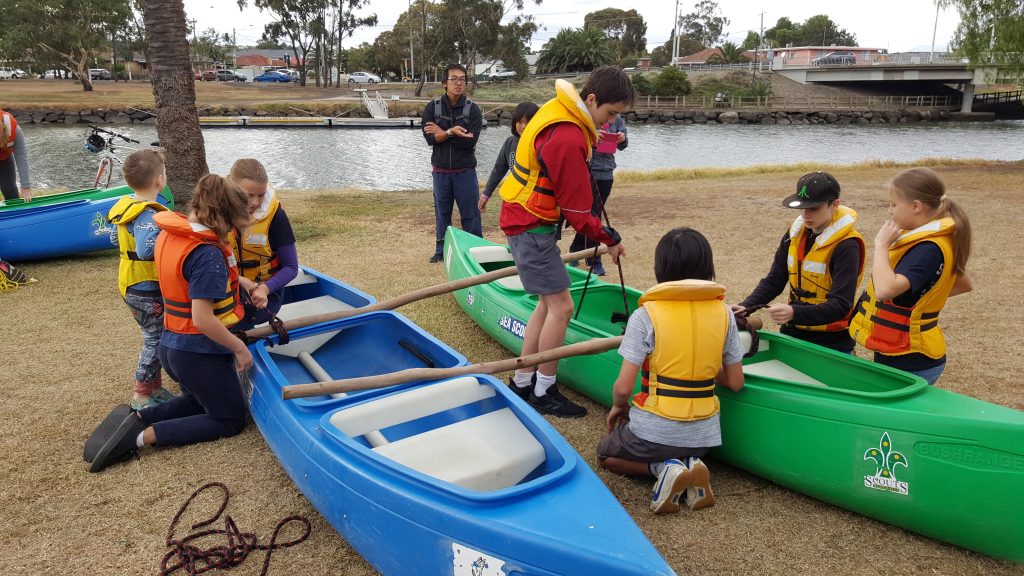 WHAT TO BRING:
Snacks and water bottle
Towel
Change of clothes / warm jumper
Plastic bag for wet clothes
WHAT TO WEAR:
Full uniform to and from this event
Sun hat
Water shoes / old runners (must wear closed toed shoes at all times / must be able to get wet)
Bathers / sun top with preferably long sleeves / shorts or long pants
Face mask (as per government guidelines)