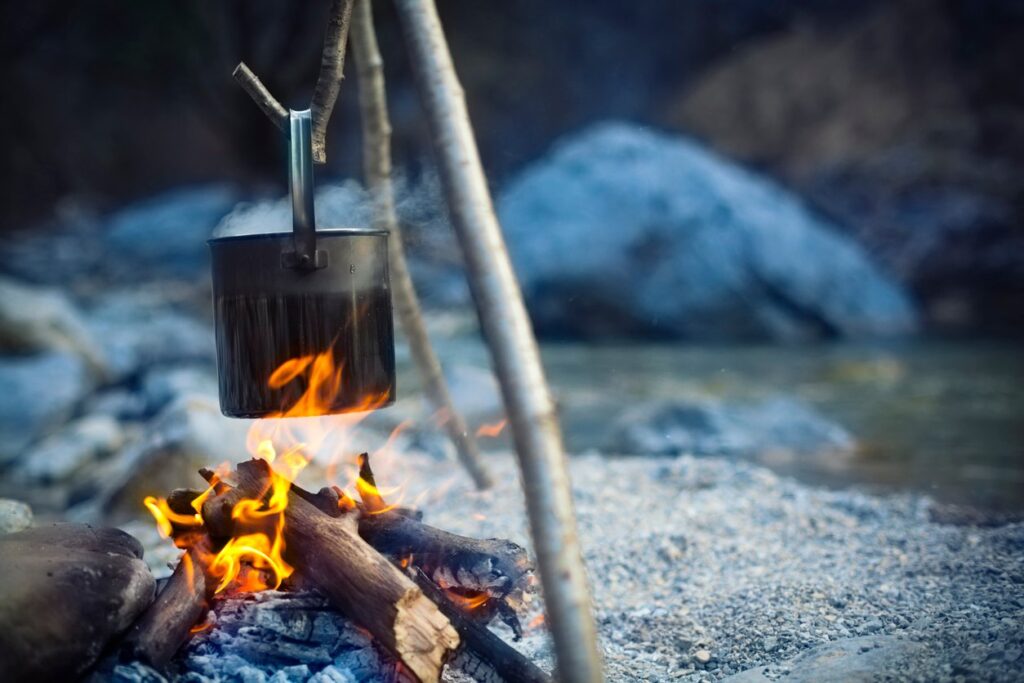 Ever wondered if you could survive if you were stuck in the bush with only a few items?
If so, the Moonee Valley District Survival Camp may be for you!
Over 3 days and 2 nights, you will be taught new skills in survival and use many of your existing skills to construct shelters, purify water, make fire, obtain and cook food, navigate and learn how to improve your chance for rescue.
This camp is not for the faint hearted. You won't have a camp kitchen with lots of food on offer, nice eating shelters or tents to sleep in or even a sleeping bags to keep you warm. You will need to work to survive.
What will the Survival Camp cover?
We will focus on the Outdoor Adventurer Skills (OAS) Bushcraft Survival stream. Most of level 4 and 5 will be covered.
Where will Survival Camp be held?
2nd Castlemaine Scout Camp and the surrounding area near Chewton, Victoria
When is it run?
Queens Birthday long weekend, Saturday the 11th of June to Monday the 13th of June.
What does it cost?
$60 per Scout.
Are you still interested and do you fit the guidelines to attend?
(A) You have completed OAS level 3 in Bushcraft or Pioneer Campcraft.
(B) You are 13 at the time of the Survival Camp (June 2022).
(C) Your leader believes you are ready and can handle the camp's mental and strenuous requirements.
Speak to your Scout Leader to find out if you can attend. If they are happy for you to attend, please book via TryBookings via click here.