Fitzgerald Cup is a competition camp for Moonee Valley Scouts.
Get a Patrol together and enter the relaxed competition camp.
Every Patrol will take home a bronze, silver or gold pennant.
The Fitzgerald Cup trophy board will be presented to the winning Patrol.
It is an awesome 3 day event to practice or show off your camping skills, make new friends and have fun.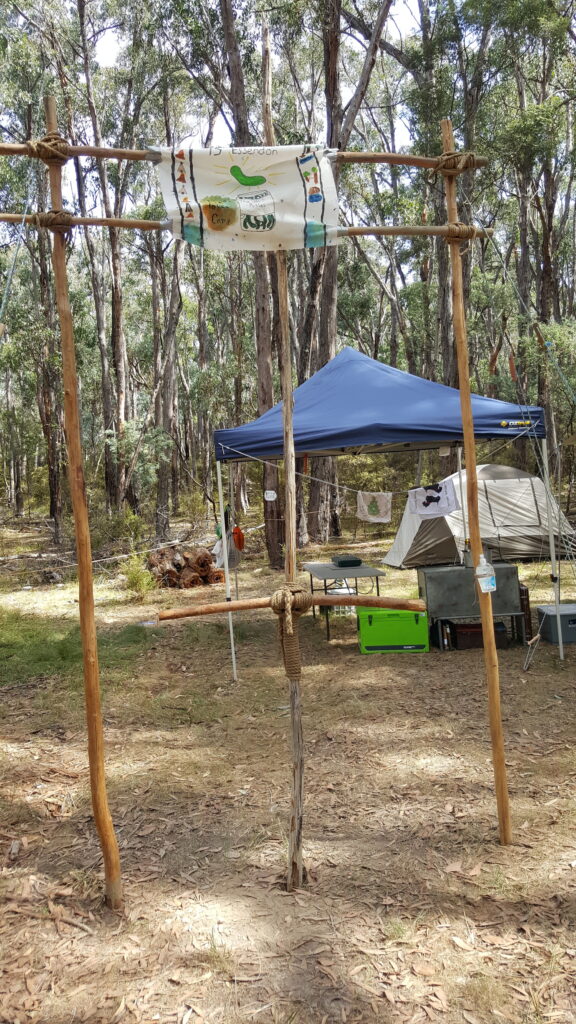 Each Patrol to bring all equipment for a standing camp – food, gateway, cooking gear and tentage.
WHEN: Friday 10th – Monday 13th March 2023
WHERE: Rowallan Scout Camp, 6 Kent Rd, Riddells Creek VIC 3431 (Entry via Gate 4)
TIME: Arrival from 6:30pm Friday to 2:00pm Monday
COST: $20.00 (Camp fee and Monday lunch)
HOW TO BOOK: Let your Scout Leader Know!
CLOSING DATE: 28/02/2023
Assessment and Camp information
Additional Resources
Below are some additional documents referenced by the PDF
Design a campsite
Build your gateway